Planetarium theater
Want to learn more about the Universe ?
From ages 4 years and up, we invite you to a special journey into space to discover planets, stars, galaxies and more. Surrounded by 360° images, you're going to live a spectacular immersive experience.
During Summer, show times in English are at 12 pm in English Mondays, Wednesdays and Fridays.
Reserve your seats !
What shows can I see in English ?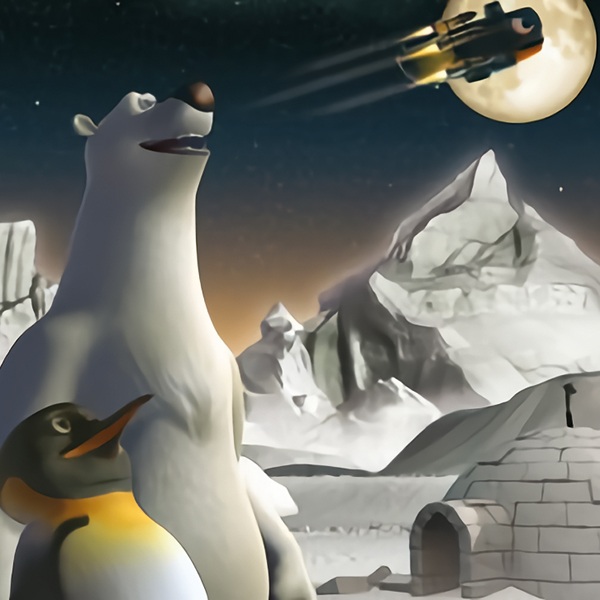 Polaris | From 4 to 10 yo
James, a traveling penguin from the South Pole, and Vladimir, a funny bear from the North Pole, meet on the Arctic sea ice. They become friends, talk about their respective regions and observe the stars together, wondering why the night is so long at the poles of the Earth. Novice astronomers, they are trying to solve this mystery by reasoning and observation.
Thanks to the rigor of James and the inventive genius of Vladimir, their scientific adventure leads them to build an observatory and then an improvised spaceship. During a trip around the Earth, extended to Mars and Saturn, they get their answer and discover that the planets have similarities but also differences.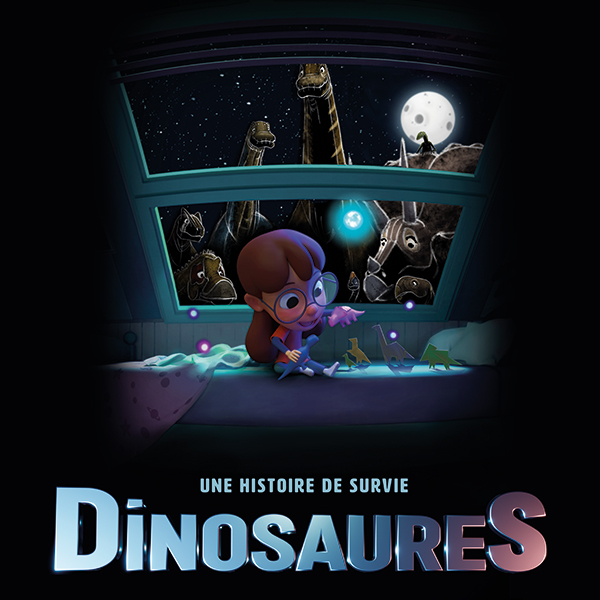 Dinosaurs, a story of survival | From 6 to 12 yo
Like almost all children, Celeste is fascinated with dinosaurs. She is preparing a talk for her class about how they went extinct when Moon, a very wise and magical character, poses a tantalizing question: what if I told you that there are still dinosaurs among us?
Celeste will join Moon in a journey through time. An exciting adventure that will show them the Earth as it was in the very, very distant past. They will see the fascinating transformations that these animals underwent over millions of years, creating giant creatures, armored beasts and super predators, until the day that a cataclysmic impact event caused a mass extinction on Earth.
But all is not lost. Celeste will discover the key to their survival.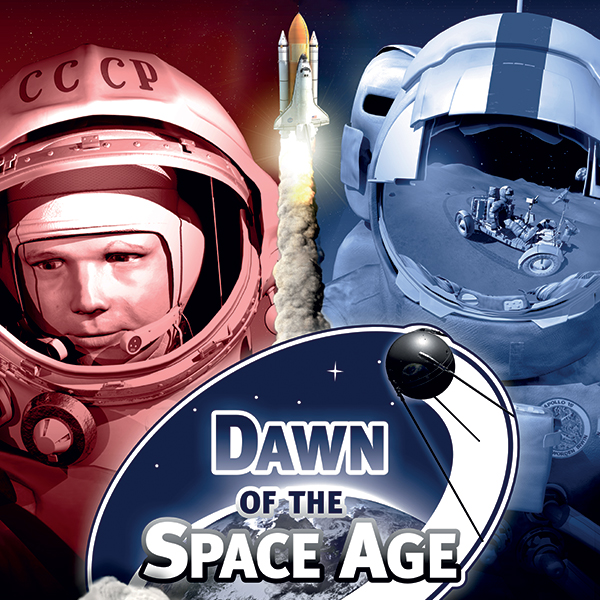 Dawn of the Space Age | From 7 yo
From the launch of the first artificial satellite Sputnik, to the magnificent lunar landings and privately operated space flights.
Be immersed and overwhelmed with this most accurate historic reconstruction of Man's first steps into space.
Who were these Men and Women that took part in these death defying endeavours? Witness their drive, their passion, and their perseverance to explore, in Dawn of the Space Age.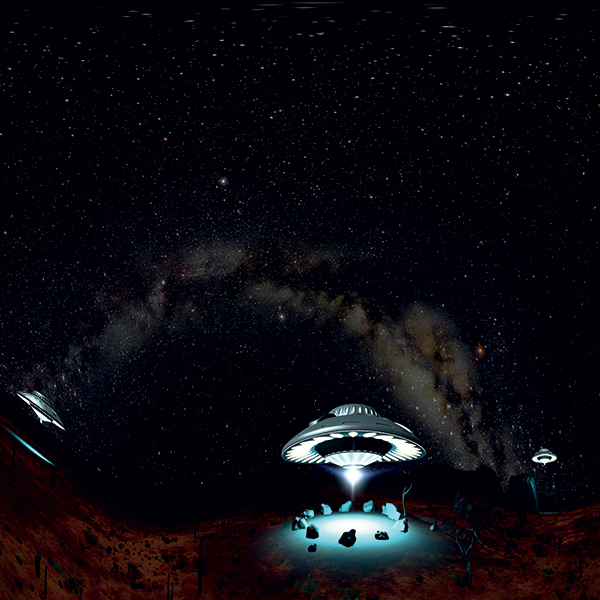 Distant worlds, Aliens life ? | From 10 yo
"Distant Worlds—Alien Life?" is a beautiful planetarium film exploring one of the most enduring questions of humankind — are we alone?
For millennia our ancestors watched the stars, questioning the origin and nature of what they saw. Still today we ask these questions, knowing that the Universe is a vast place filled with billions and billions of stars and planets — but yet, Earth is the only planet we know for sure to be inhabited.
Plan your visit
We display English shows from July 10th to August 25th. Our shows last 45 to 50 minutes. You're advised to come 20 minutes before the beginning of the show, to be sure to have a seat.
You can't go inside the theater, when the show has begun. You can't eat and drink inside. Please turn off your cell phone during the show.
The theater is wheelchair accessible. Pets are not allowed inside, except assistance ones.
You can book tickets online (website only in French, sorry !).
Adults : 7,50 €
Reduced (Disabled Persons, Students, Job seekers) : 6,75 €
Children (from 4 to 17 yo) : 6 €
Family pass (2 ad + 2 kids or 1 ad + 3 kids) : 21 €
Extra child (with family pass) : 3 €
Good to know : Tickets are half-priced if you stay for one extra show or more on the same day (not avalaible online).